The 2018 Volvo S60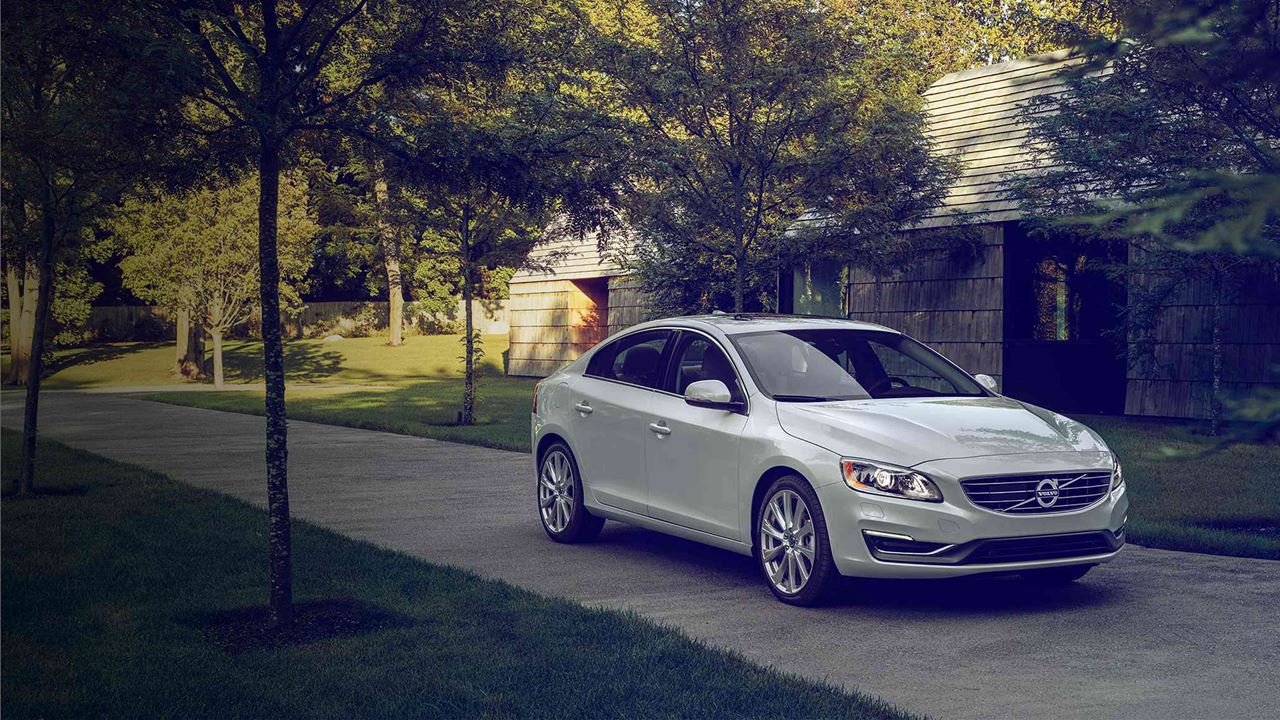 Exterior
STARTING MSRP: $34,100
Serving Tulsa, OK
Proving that you can be both good-looking and smart, the S60 flawlessly blends sleek design, luxurious comfort and intuitive technology with powerful performance and responsive handling. All designed to create an in-command driving experience like no other. If you're the type of driver who loves a sporty look and an energetic ride, the S60 Dynamic was designed just for you. With a bold exterior featuring stylish 18" alloy wheels, a power glass moonroof, leather sport seats and a host of other great standard features at an outstanding value, you'll enjoy driving this self-confident Volvo sedan. Plus, you'll take advantage of more standard luxury features than it's rivals, including the leather seats and Adaptive Dual Xenon headlights. The S60 Inscription elevates the luxury experience of the sport sedan to a new level. It features a more spacious interior enriched with unique characteristics like fine leather seats, accent lighting, genuine walnut inlays, protective sunshades and the most rear seat legroom of any car in its class.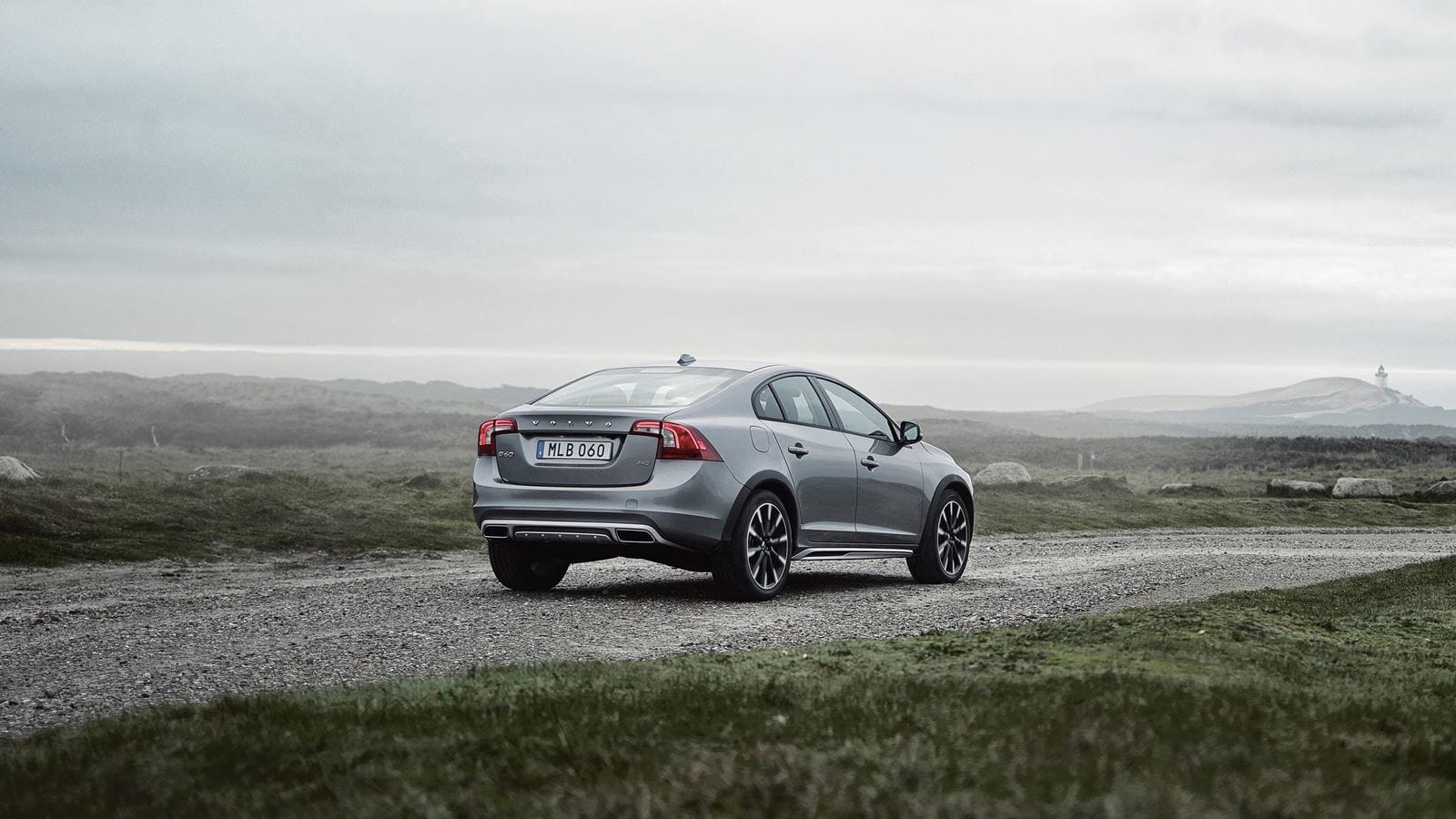 Performance
The sport chassis allows you to enjoy the sharp response of quicker steering and a finely tuned chassis. Lower and firmer, this chassis features adjusted anti-roll bars and stiffer springs resulting in a sporty drive without compromising on comfort. The unique rear monotube dampers are designed to respond more quickly for improved body control in all conditions. Stiffer bushings together with a front strut brace that stiffen up the body structure further improve control and the car's road-hugging characteristics. Allowing faster manual gear changes with the hands on the steering wheel, the gearshift paddles for the Geartronic™ automatic gearbox will add even more fun and control behind the steering wheel. While the steering assistance adjusts automatically depending on your car's speed, you can choose in the center display between three levels of overall steering feel and sensitivity - for low, medium or high steering assistance through the entire speed range.
And just by glancing at the S60 Polestar, you probably wouldn't suspect that it scores a trifecta for power, performance and agility. Inspired by twenty years of motorsport experience, this powerhouse delivers an engaging and precise driving experience, both on and off the track. From twisting country roads to busy highways, each component of the S60 Polestar is crafted to maximize drivability and control, on all roads, in all conditions, all year round. A case in point is the carefully redesigned aerodynamic exterior - it comes with front splitters and a rear spoiler and diffusor for high-speed stability.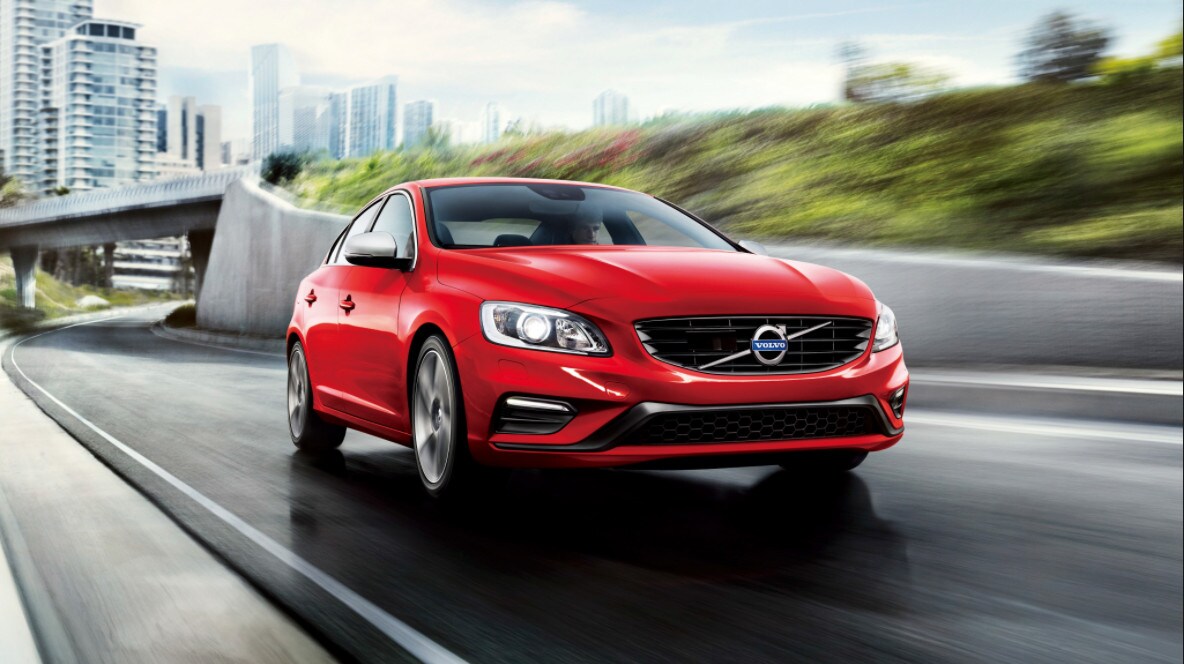 Interior
A three-spoked Charcoal leather steering wheel with sporty design. The steering wheel has an ergonomically designed steering wheel rim with clear thumb rests and a dynamic grip. The leather is exclusive and comfortable for the best possible feel. A decor panel in silk metal adds a high tech touch. Our sport seats give great side support all the way from your thighs to your shoulders - you'll arrive feeling fresh, even after hours of driving. Many adjustment possibilities including stepless lumbar support make the seats easily tailored to your body. Electronic Climate Control maintains the cabin temperature you choose and can be set independently for the driver and front passenger. And contributing to your health and comfort, the system helps ensure cabin air has an appropriate level of humidity.
Essential for those early morning winter starts, you can set the heating to two positions using buttons on the center console. Premium Sound by Harman Kardon with 12 loudspeakers provides a rich, clear and faithful sound across the entire frequency range of music - wherever you're seated. Dirac Live® optimizes the sound reproduction for an authentic live experience. The 5x130 W digital amplifier provides a dynamic sound for any music genres. And extending the low frequency sound range, the long-throw bass loudspeakers add a dimension to your music that you can actually feel with your body.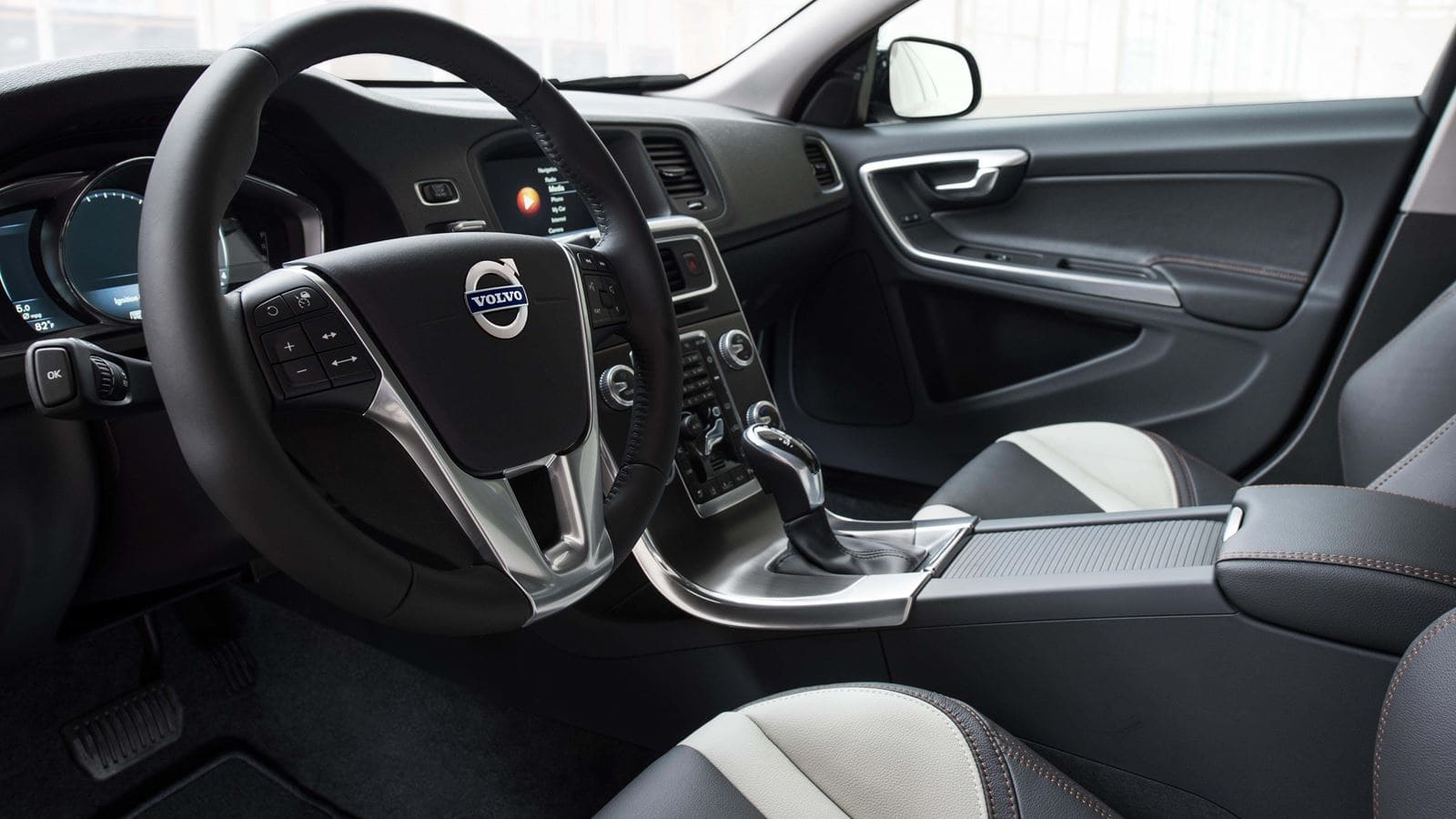 Features
With our high-resolution digital driver display you easily adapt the instrument layout and interface to your driving desires. You have three display modes to switch between - Elegance, Eco and Performance. Volvo's Navigation provides intuitive guidance and connects seamlessly with our cloud-based services and navigation apps. It's conveniently operated using voice control or steering wheel controls. Road directions are shown in the driver display and center display. You have access to in-car apps as well. To help you avoid traffic, our Real Time Traffic Information gives you a clear view of alternative routes. Free map updates ensure an up-dated navigation experience.
Adding the Volvo On Call app, you can send destinations from your smartphone to your car. It also allows you to sync meeting destinations from your personal calendar with the navigation system for guidance. Start your Volvo with your remote control in your pocket. As long as your remote control is inside the car, you can start the engine simply by turning the start knob on the tunnel console while depressing the brake pedal. To further improve your convenience when reversing, the Park Assist Camera helps display what's going on behind your car. The system uses the integrated driver's information screen and a digital camera discretely located over the license plate. On-screen guiding lines provide extra assistance for smooth parking.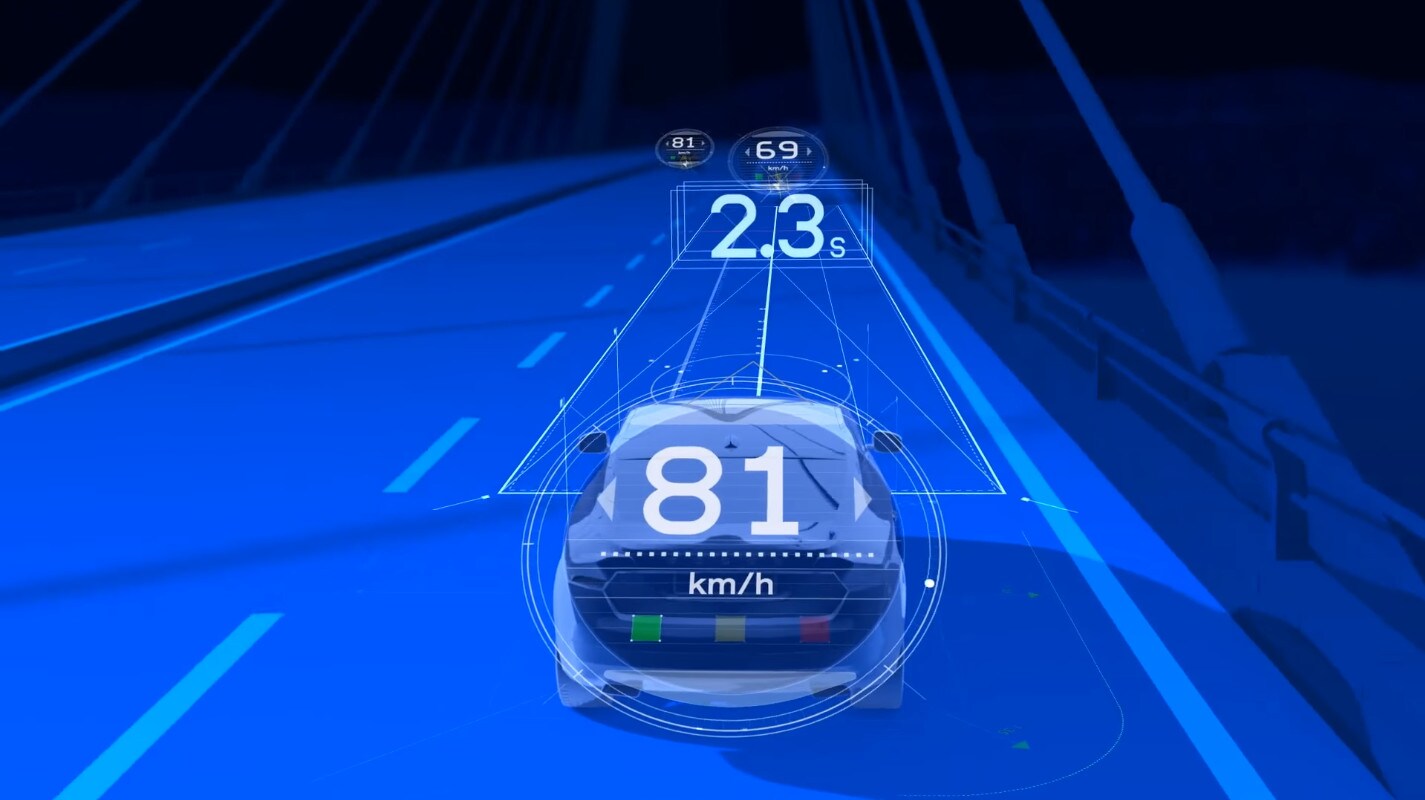 Safety
Adaptive Cruise Control helps you keep a set speed or distance to the car in front. Just select desired speed and time gap to the vehicle in front, and enjoy smooth driving from standstill up to approved highway speeds. In stop-and-go city traffic, Queue Assist* helps you follow the vehicle ahead as it accelerates and slows down. On the highway, your speed automatically adapts to the slower moving vehicle to help you maintain a proper distance. In a frontal collision, the driver and passenger airbags help protect your head, face and chest. The airbags adapt the level of inflation depending on the force of the impact. The driver's airbag also interacts with the deformation of the collapsible steering column. In a frontal collision, the driver and passenger airbags help protect your head, face and chest. The airbags adapt the level of inflation depending on the force of the impact.
The driver's airbag also interacts with the deformation of the collapsible steering column. A camera looks at the road ahead while Driver Alert Control checks on your steering inputs to see how they compare to your regular driving style. If it senses that you're driving more erratically, or there are signs that you're drowsy or distracted, it'll give you an audible warning and a message on the instrument panel suggesting you take a break. Active at speeds over 40 mph. In a frontal offset collision, a side impact or a roll­over accident the Inflatable Curtain (IC) helps protect the heads of both front and rear passengers who are sitting on the sides. It also stays inflated for several seconds to provide prolonged protection in the event of secondary impacts. Our passenger compartment is reinforced with a great amount of one of the strongest steel types available - boron steel. In a collision, this steel helps to dissipate the energy of the crash to reduce the impact on those inside the car.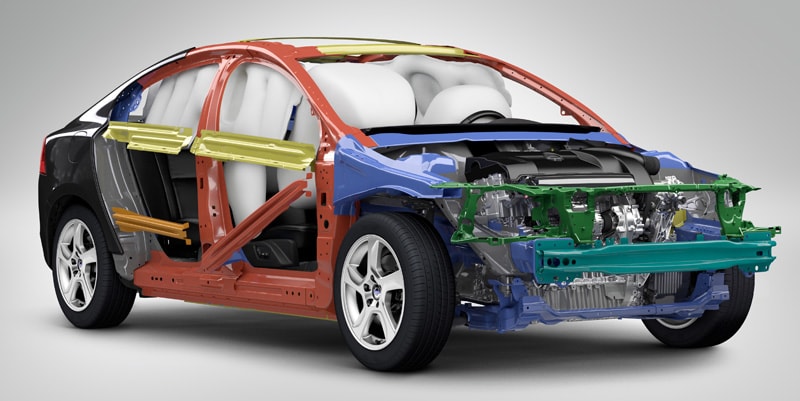 ---
Make the most of every moment on the road. With new entertainment options and innovative features, the Volvo S60 is one of the most technologically advanced sedan's in its class. To see how the 2018 S60 performs on the road, stop by Volvo Cars of Tulsa for a test drive.
---